Hand made radio controlled foam airplane plans for FREE! See below for .PDF downloadable plans.

I have created these plans drawn by hand to help as a guide while creating a foam rc airplane. They can be stenciled with depron or foam board. I am currently perfecting the sizes of the cutouts and updating to ensure the best quality of the plans. Be sure to "test" print the size of the fuselage and wing to make sure they are the size that you want them before printing all plans. The printer may resize the images. To resize, expand in an editing program equally for each image once you find the size airplane you want to make. You can make a micro 18" 3d plane or a larger plane over 40" wingspan with these plans by resizing. Right now by saving... previewing and printing it is making the plane smaller than I intended (approx 18" wingspan) from the editing software. See bottom of page for calculations for your desired wingspan for this model.

44" wingspan foam plane made with free plans!!!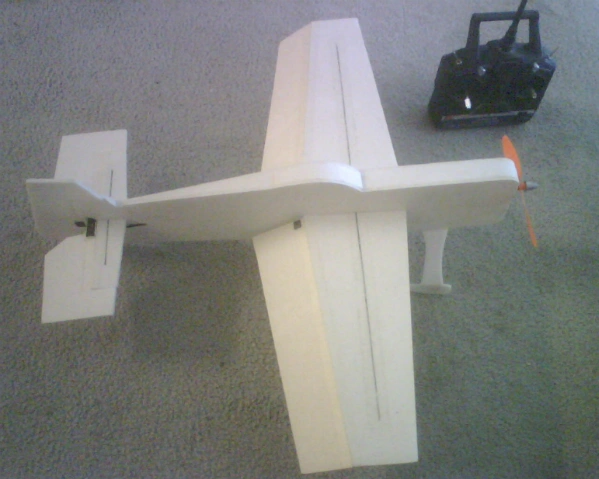 Using boards available at local office supply stores, these model planes were made for cheap and readily available foam from in town!! After cutting the foam to shape with the free plans the paper layer is peeled off to create a lightweight foam perfect for building a cheap rc foam plane!
FIND OUT HOW YOU CAN PRINT OFF PLANS FREE AND EASY AND EASILY MAKE THIS PLANE, AS SEEN ON YOUTUBE!